1. Go to the Schedule management section using the top right menu bar.


2. Click on the List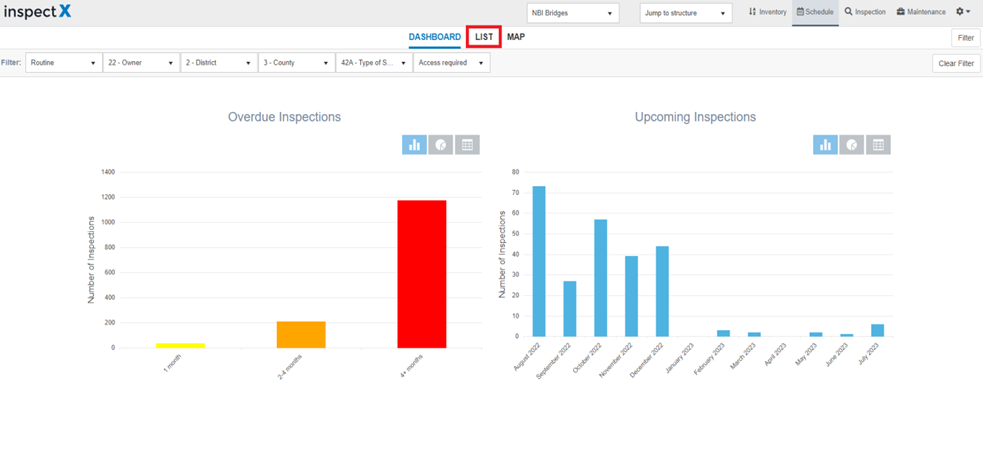 3. Tap the All dropdown box, and then click on the Not Scheduled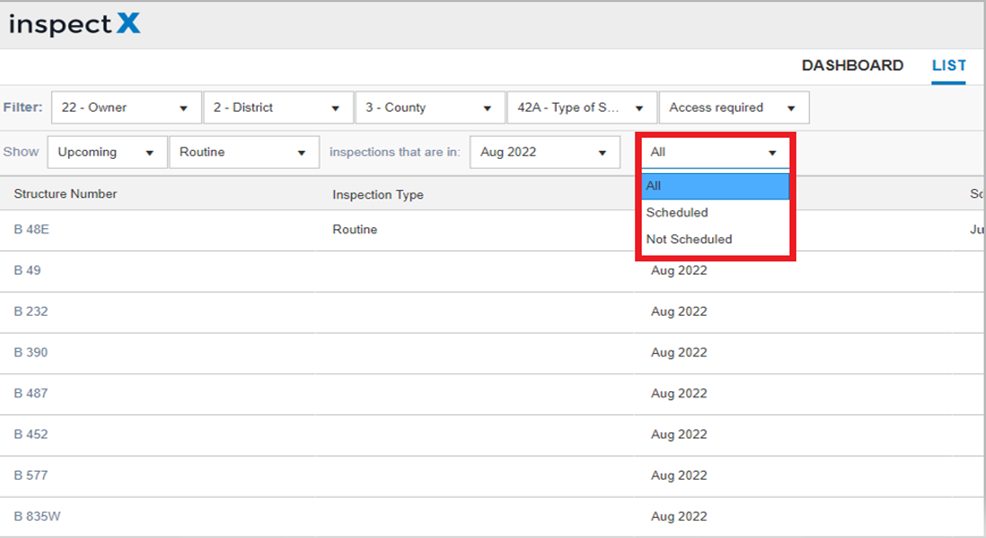 4. Check the boxes corresponding to the assets for which you want to schedule inspections.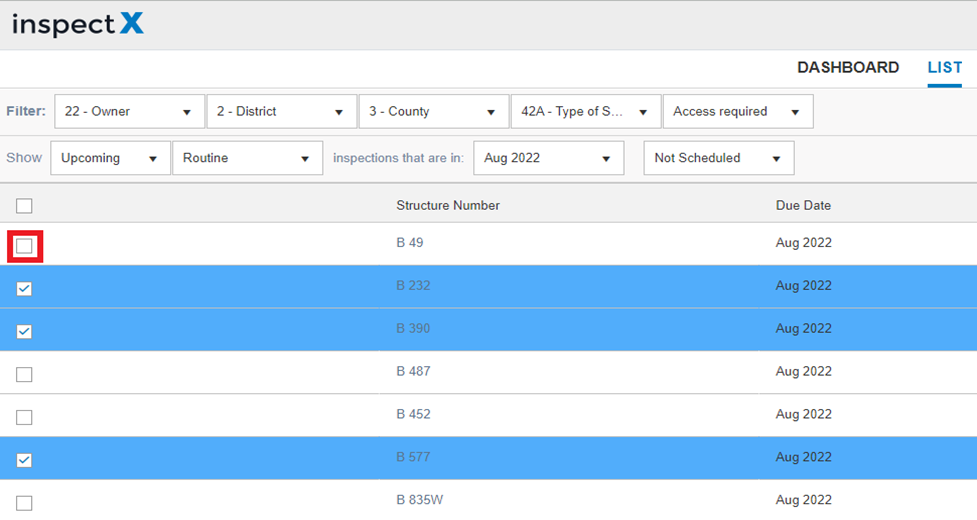 If you need to schedule inspections for all shown assets simultaneously, you can check the uppermost box to the left of Structure Number.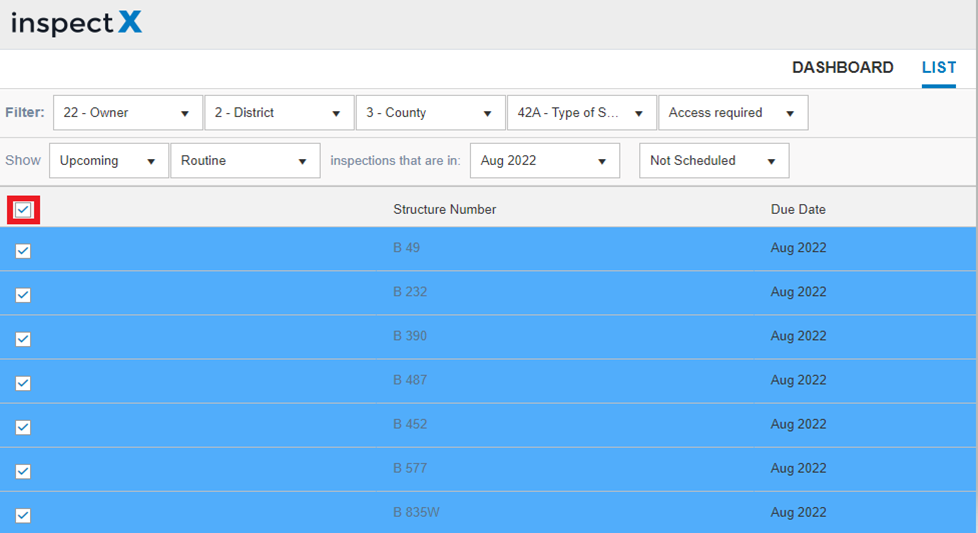 5. Click on the Batch Schedule button.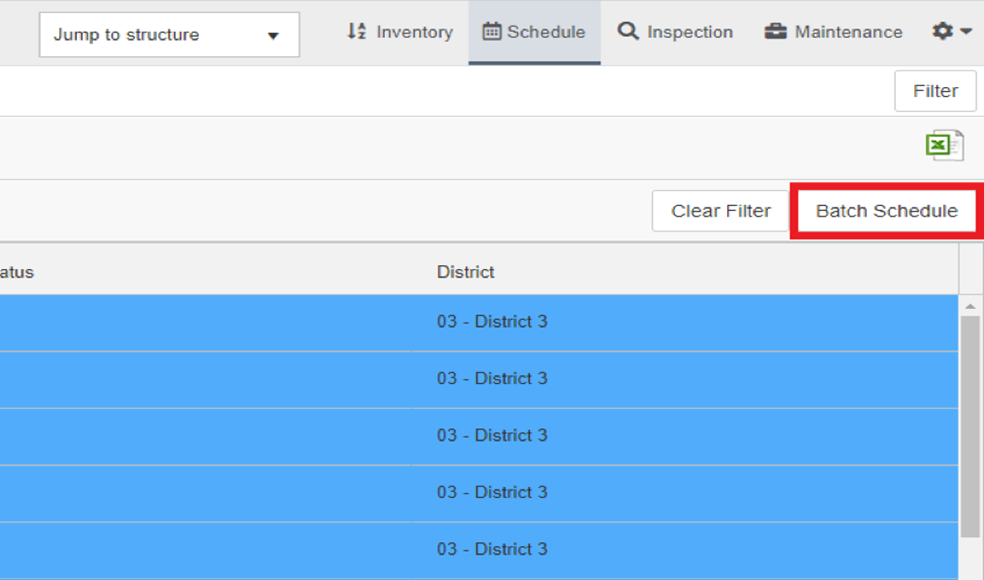 6. Fill in the pop-up form, click the Schedule button and wait for the scheduling to finish.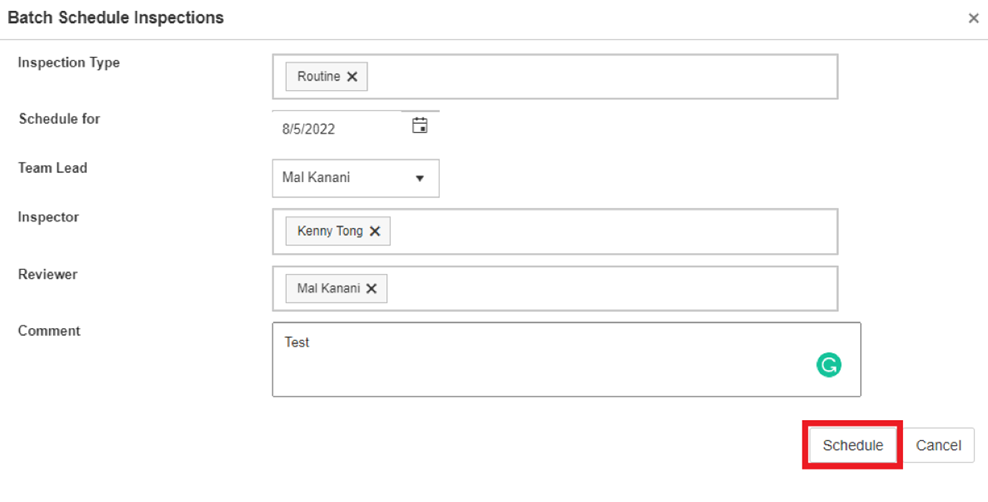 7. Congratulations, you are done! You can click on the Scheduled option from the All dropdown menu in the Filter row and see all your selected inspections scheduled under Inspection Status.