The filter row allows you to filter data quickly. It is available in all management sections (Inventory, Schedule, Inspection, Maintenance), and system Admins can choose which data fields to include on the filter row.
1. Start with the Filter row under any tab (Dashboard, List, Map, Charts, or Elements) in any management section (Inventory, Schedule, Inspection, or Maintenance).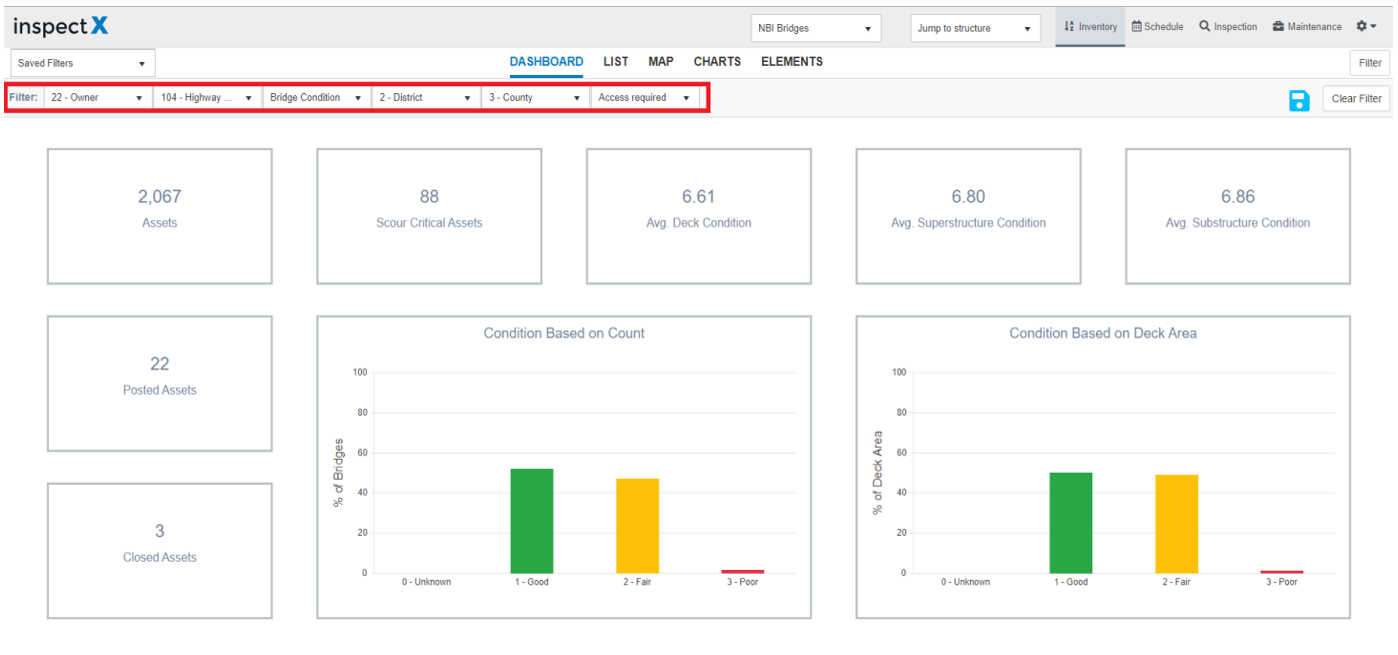 2. Click a dropdown box in the Filter row, then select an option from the respective dropdown menu to apply that filter.

3. Congratulations! You can see the results reflected from the filters you have applied.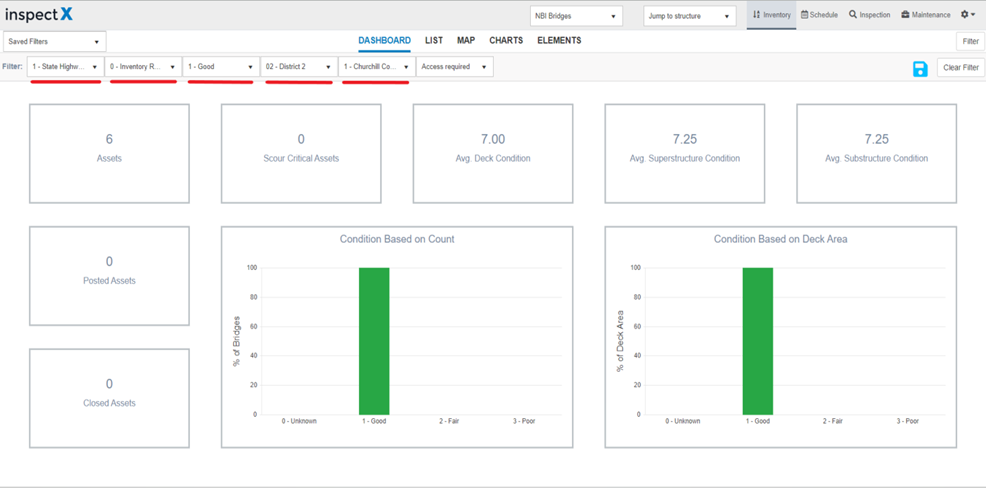 Click on the Clear Filter button beside the Save icon to remove all the applied filters.