Issue
I signed in to the app and none of the inspections assigned to me are showing up.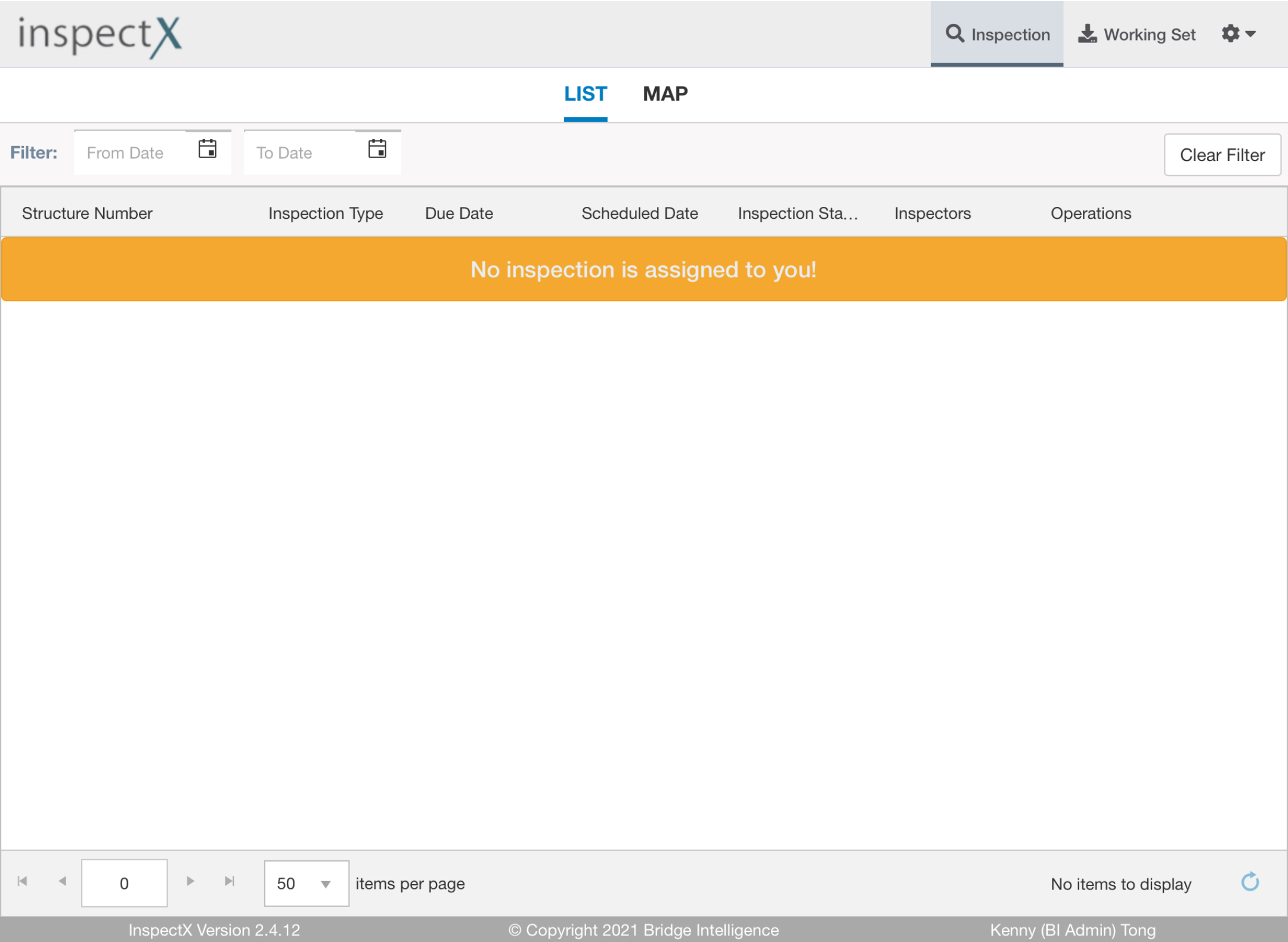 Resolutions
Make sure you are logged in using the correct user account.
If you are sharing a tablet device with multiple users, make sure you are signed in to the correct account. A quick way to verify this is to check the status bar at the bottom of inspectX app.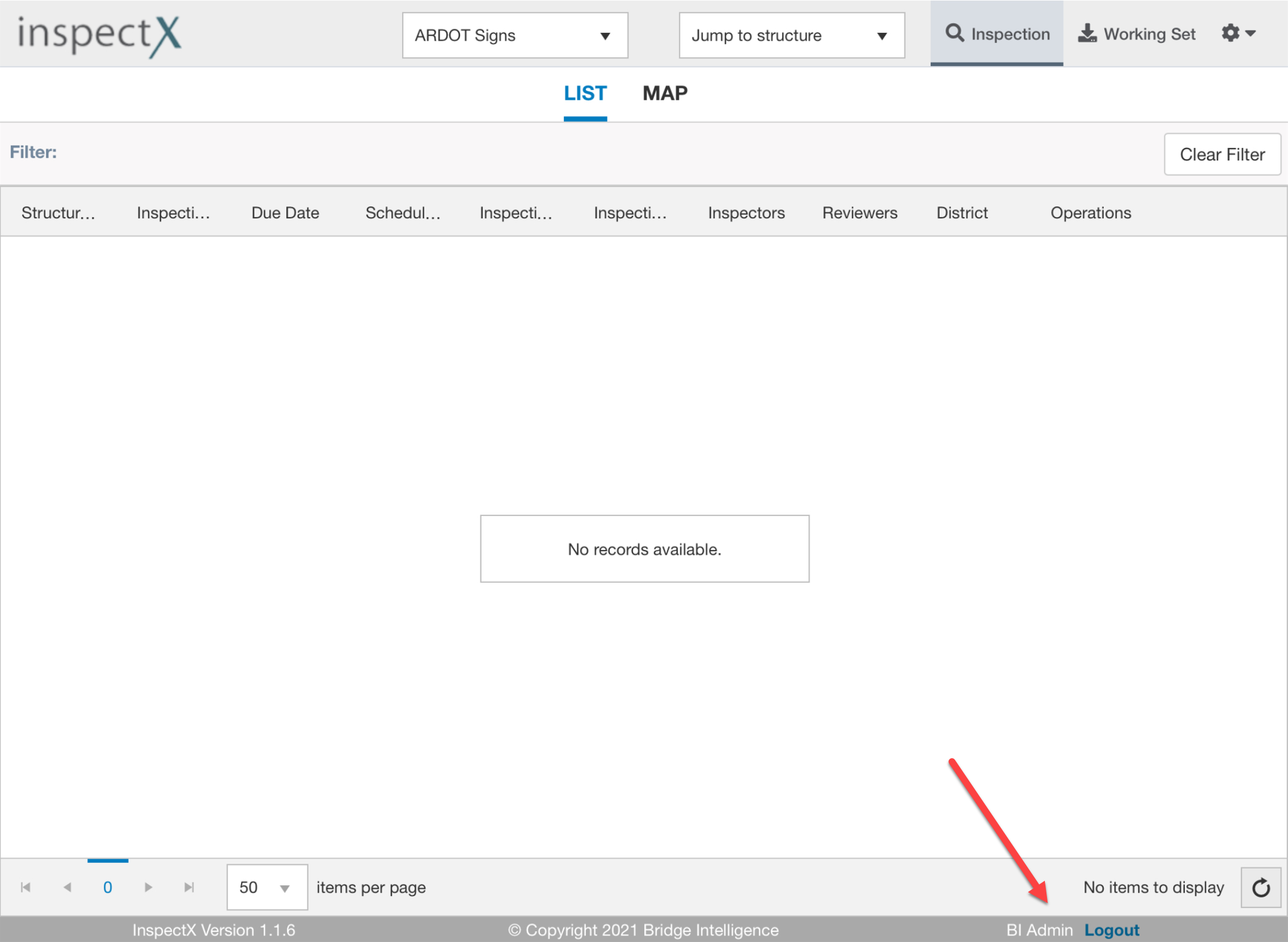 Make sure that inspections are assigned to your user.
In the web, go to the Asset > Schedule section and make sure the inspection is assigned to you.


Close the App and open it again.

Double tap the home screen button to open up the app switcher. Then press and swipe up on the inspectX app to close it.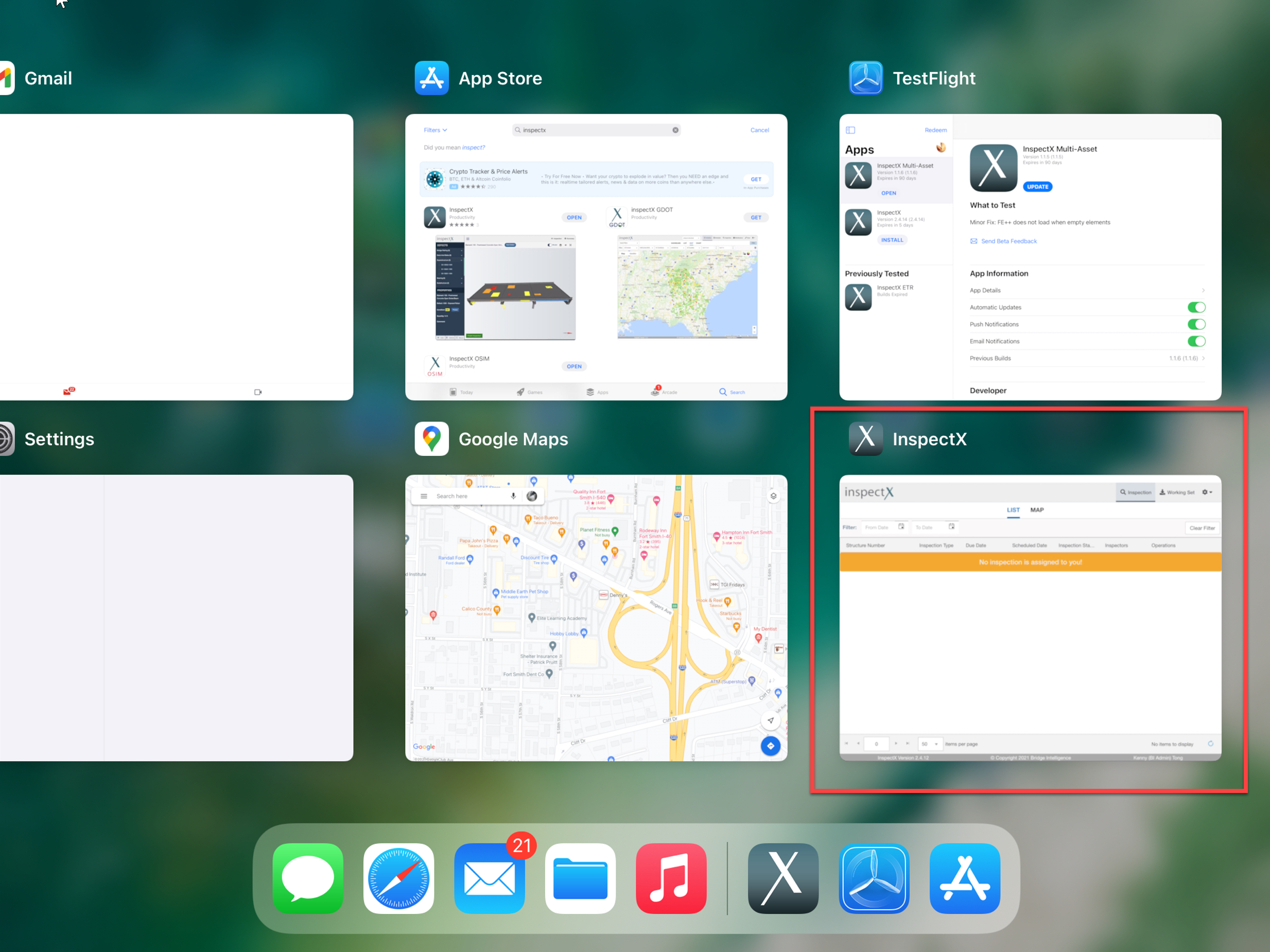 Make sure you are using the latest version of the App.
Check the version of the app at the bottom left corner (see screenshot below as an example). If you are using an older version of the app, your inspections may not show up as a result.


Proceed to the App Store and update the inspectX app to the latest version. If the update does not work, try deleting the app and reinstalling it.

CAUTION: DO NOT update or delete the app until you have finished uploading all of your inspections in the working set. Otherwise, you will lose all of your inspection data.